How 6-7 Figure Entrepreneurs get TV coverage and book deals!
---
Leverage with Media is a publicity and book publishing firm that helps entrepreneurs and business owners get their message out to the world. Our unique process helps our clients leverage media relations to get them get their books into the hands of thousands. Either by secure lucrative book deals or through our strategic hybrid model. Our mission is to help ambitious professionals share their story with the world through media placements and books!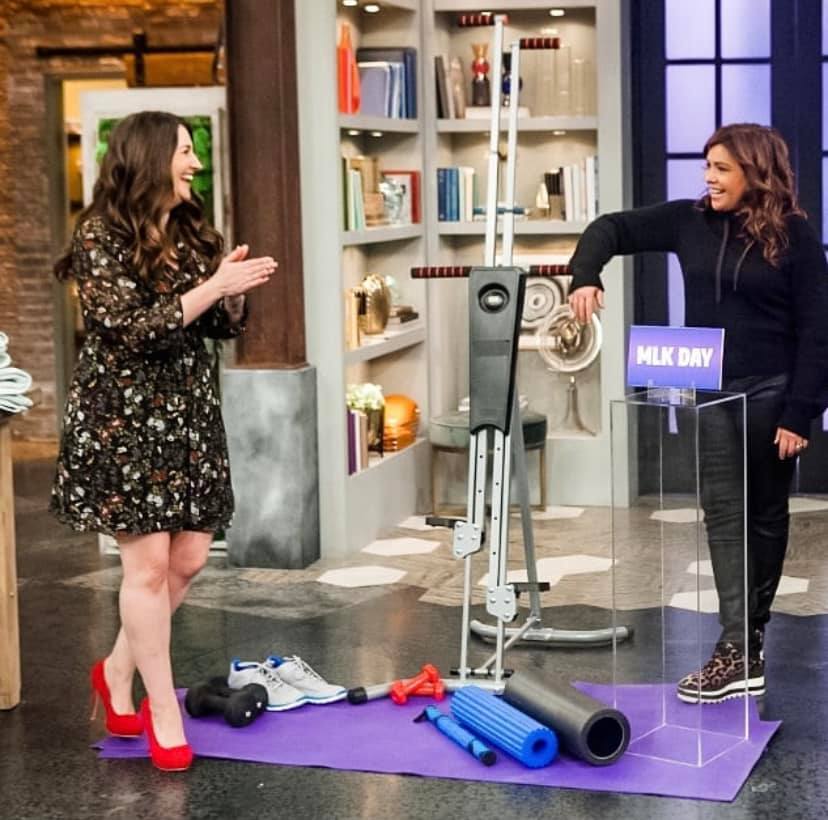 YOU MAY HAVE SEEN ME AND MY CLIENTS ON:



THE TIME IS NOW
I coach 6-7 figure entrepreneurs to leverage traditional media to write a book, get their current book into more hands, make more $$ and share their message with millions!
---
As the founder of Leverage with Media, I am a nationally recognized lifestyle TV personality and a regular guest on shows like the TODAY Show, GMA, Fox News, and the Rachael Ray show. I've been on national television for over a decade, and am a best-selling author of the book The Recovering Spender.
The outdated, traditional media agency format has become tiresome to journalists, editors and producers.
Uninteresting press releases or mundane pitches get immediately discarded, blacklisting the creators – leaving producers feeling like they must clutch their contacts tightly for survival.
It's time for a fresh approach!
Leverage with Media has the perfect solution – our comprehensive, proven Book TV Success System. We'll show you how to turn yourself into one of those trusted contacts and use books, podcasts and more media outlets to take things up several notches! Ready to take your business game up a notch? "
My mission is to help entrepreneurs achieve their goals and make a lasting impact on the world. My vision is a world where businesses thrive by leveraging their message through traditional media outlets.
Let's Work Together
My approach is tailored to each client's unique needs, and I work closely with them to achieve their desired results. The problem often is that you are doing the right things in the wrong order. Let me get you media ready….then the magic will happen!
I also have teamed up with a seasoned media producer who will pitch you and New York Times Best-selling Literary Agent to help you turn your dream of writing a book into a reality. So if you are wanting to take your business to even a higher level by writing a best-selling book, we can make that happen!
WHAT CLIENTS ARE SAYING:
Michael Quan, Financial Educator & Author
When CBS8 asked me to go to their news show, I was like "OMG, now what!?". Thankfully, I worked with Lauren and she coached me on exactly what I needed to do. She helped me to figure out what to wear, how producers think, what to offer (and ask for), and how to pace myself. Thanks to Lauren, it turned out far better than I could have imagined AND they keep asking me back!
Dustin Heiner – MassivePassiveIncome.com
I was absolutely lost trying to get on my local news to promote my businesses. It seemed like there was a secret that I could not figure out to get on local media but Lauren showed me the right way to do it. She helped me understand the right way to find the right people, craft my pitch that would help get me on and walk me through all of the steps to do it. She has so much knowledge and experience that she helped me to break through every barrier. I totally recommend Lauren! She is awesome!
Ready to Take Your Business to The Next Level?
CONNECT WITH ME TODAY FOR A FREE 15-MINUTE CONSULT