---
Leverage with Media PR is a cutting-edge PR agency specializing in helping passionate entrepreneurs gain the spotlight they deserve. Our mission is simple yet powerful: to secure television attention for yourself and your literary masterpiece, opening doors to speaking engagements, and ultimately, maximizing your financial success.
Who Are We?
At Leverage with Media PR, we are a team of dynamic and experienced public relations experts with a shared passion for storytelling and empowering entrepreneurs. With over 80 years of combined expertise under our belts, we have built strong relationships with key media outlets, producers, and influencers across the broadcasting landscape. Our prowess in the industry enables us to create tailor-made strategies that ensure your book captures the attention it deserves on television platforms, from local networks to major international channels.
Our Mission: Our primary mission is to be the driving force behind your literary journey, guiding you toward widespread recognition and success. We firmly believe that every entrepreneur's story is unique and deserves to be heard by the masses. Therefore, we dedicate ourselves to crafting compelling narratives that resonate with audiences and leave a lasting impact.
How We Achieve Your Success:
Television Spotlights: Our expert team of PR professionals works diligently to secure strategic television appearances for you. Whether it's talk shows, news segments, or book-focused programs, we ensure that your book receives the spotlight it deserves, reaching millions of viewers and potential readers.
Comprehensive PR Strategies: There is no one-size-fits-all approach to PR. We take the time to understand your book's unique selling points, your personal brand, and your target audience. This allows us to create tailored strategies that maximize exposure and impact, ultimately leading to increased book sales and revenue.
Media Relations: Our extensive network of media contacts ensures that your book gets noticed by influential journalists, reviewers, and critics. We craft compelling press releases and pitch stories that pique the interest of media outlets, generating valuable coverage that boosts your credibility as an author.
Brand Building: Beyond promoting your book, we focus on building your brand as an authoritative figure in your field. By strategically positioning you as an expert, we open doors to new opportunities, partnerships, and media appearances that contribute to your long-term success.
Your Success is Our Success:
We measure our success by yours. We take pride in seeing our clients flourish, witnessing their books soar to bestseller lists, and watching them become sought-after speakers in their industries. Your passion and dedication drive us to go above and beyond to make your dreams a reality.
Are you ready to take your book to new heights and make a meaningful impact? Let [Agency Name] be your trusted partner on this transformative journey. Together, we'll create a powerful narrative that captivates television audiences, secures speaking engagements, and sets you on the path to greater prosperity. Schedule an appointment today, and let's make magic happen.

Lauren Cobello
Lauren Cobello is the Founder and CEO of Leverage with Media PR. As a renowned national TV personality, 3x author, and a prominent figure in the world of entrepreneurship and public relations. She has an impressive track record of success and a charismatic on-screen presence and has captivated audiences on national TV on shows like the TODAY show, GMA, Dr. Oz, Rachael Ray, and hundreds of others for over a decade.
Lauren has solidified her position as the leading expert for coaching entrepreneurs on how to leverage books and media attention to bring their businesses to the next level. Entrepreneurs who are non-fiction authors have found her agency to be a go-to destination for help with their PR needs. Under Lauren's visionary leadership, the agency has achieved remarkable growth and garnered recognition for its innovative campaigns that have transformed numerous entrepreneurs into household names.
Lauren Cobello's exceptional journey, from a TV personality to a successful author and the founder and CEO of a thriving PR agency, showcases her unwavering passion, unwavering dedication, and unwavering commitment to excellence. With each endeavor she undertakes, she continues to inspire and empower others to reach their full potential, leaving an indelible mark on the worlds of media, entrepreneurship, and public relations.
---
Jasmine Bloemhof
Jasmine Bloemhof is our VP of Client Success at Leverage With Media. She is an expert at creating impactful publicity campaigns for elite coaches, thought leaders, authors, and other purpose-driven entrepreneurs around the world. With over 17 years of experience in the field and a Master's degree from USC's renowned Annenberg School of Journalism, she's managed a colorful roster of clients and has supported a handful of PR agencies with strategic counsel and media pitching support.
She's earned media for clients in top-tier outlets like Business Insider, Cosmo, The Today Show, CNN, Bloomberg, Forbes, and more. She lives in Palos Verdes, CA with her husband and their 5 children and when she is not pitching clients and creating strategic PR campaigns, she enjoys camping/boating, live music, and exploring hole-in-the-wall eateries.
---
Heather Krug
Heather Krug is a seasoned communications professional who brings 20 years of experience to her clients. She's driven by an entrepreneurial spirit, and a love for brands and possesses a creative approach to developing clients' narratives.
Heather has vast experience in developing digital content and communication plans for celebrities, authors, athletes, CEOs, entertainment properties, sports leagues, and consumer packaged goods. She works with the media on a daily basis and has executed numerous plans for new product launches, and campaigns for film/TV projects at events such as The Sundance Film Festival, Cinemacon, The Grammys, The Emmys, The Academy Awards, and SXSW. She has also represented TV shows, networks, and films across numerous streaming platforms and studios.
As a respected communicator, Heather has led the media strategy for clients such as Al Roker and Al Roker Entertainment, LA Rams player and TNF on Prime broadcaster Andrew Whitworth, the action sports event company X Games, NFL, PGA Tour, Amazon, The Coca-Cola Company, Steven Singer Jewelers, Cincoro Tequila, Mazda, Reebok, Bear Grylls, Hulu, F45 Training and many more.
When it comes to managing public relations, it's not just what you know; it's also who you know. Heather has spent her entire career mastering the art of building press relationships and has earned substantial media results for her clients. She's someone well-versed in entertainment, lifestyle, and business media.
---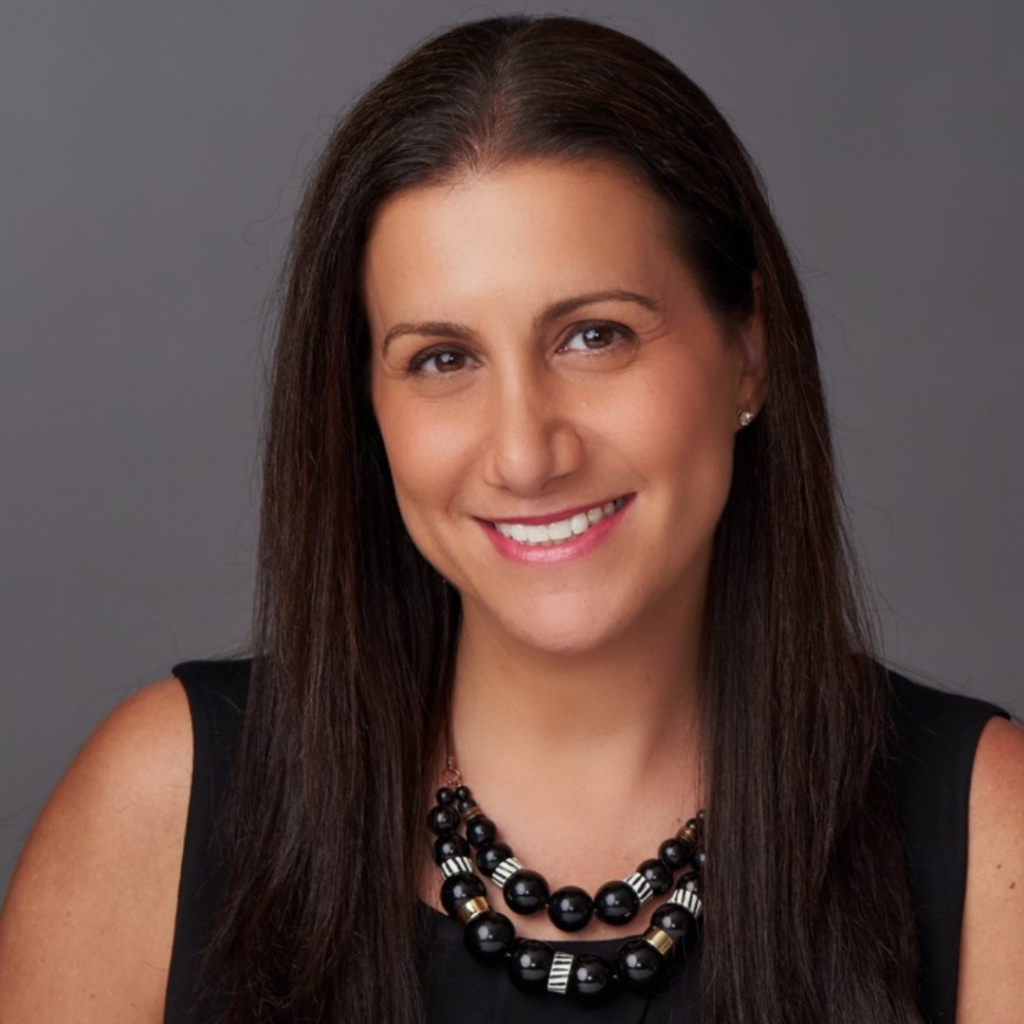 Monique Dinor
Monique Dinor is our Senior Publicist at Leverage With Media. She has over 20 years of experience in Earned PR, media relations, and strategy and has worked across several verticals including consumer, health and wellness, tech, beauty, food and beverage, non-profit, and more.
She has a deep understanding of the evolving media landscape and excels at packaging timely story angles, leading to segments and feature stories across mediums.
She's landed clients in thousands of outlets throughout her career, including TODAY Show, CBS Mornings, MSNBC Morning Joe, Fox & Friends, CNBC Squawkbox, Cheddar TV, ET, E! News, EXTRA, Access Hollywood, CNN, HLN, The Dr. Oz Show, The Doctors, The Rachael Ray Show, Wendy Williams, The Drew Barrymore Show, The New York Times, The Wall Street Journal, USA Today, US Weekly, People Magazine, Food & Wine, Refinery29, Cosmopolitan, Allure, Men's Health, Women's Health, Forbes, Yahoo! Finance, Financial Times, Fortune and many, many, more!
Monique lives in Long Island, NY with her husband, 9-year-old daughter, and 3-year-old Boxer, Jake.